This is a meme hosted by
Breaking the Spine
where every Wednesday bloggers highlight a book that they are eagerly anticipating the release of!
By Sarina Bowen and Sarah Mayberry
Release Date: September 12, 2017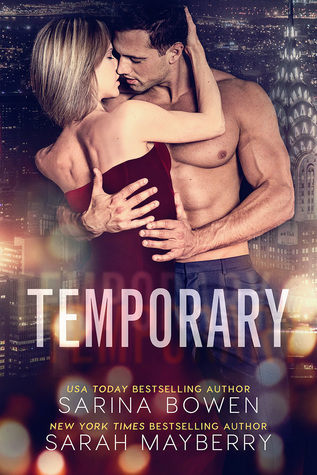 The most beautiful man I've ever seen is the one who can ruin everything...
The first time I lay eyes on Callan Walker, I know he'll be trouble. With his smug grin, hot Aussie accent and thousand dollar shoes, he's just the kind of rich guy who always gets what he wants.
And he wants two things: a night of sin, and my cooperation as he outmaneuvers his powerful mother to take control of his uncle's estate.
I can't afford either one. I'm the only thing standing between my little sister and the foster care system. He may have money and charm on his side, but I have something even more powerful -- pure desperation. This temp job at his mother's company can become a full time job for me. It has to.
But when Callan's eyes rake over my body, sometimes I forget my obligations. His piercing gaze finds the fun, optimistic girl I used to be and not the tired person I've become.
And it works--if only for a moment. Our night together was a mistake. I can't afford to get sucked into his high-powered family's treachery. But the closer I get to Callan, the more layers I find beneath those expensive clothes. Though I can't forget this is temporary. He's temporary. I have too much to lose.
Too bad my foolish heart didn't get the memo
…
---------------------------------
Let's be honest
…
the only reason that this book caught my eye is because Sarina Bowen is one of the authors. I love Sarina's writing, so of course this book is on my radar. I've actually never heard of Sarah Mayberry before, so I'm excited to see how her writing works with Sarina's. And the love interest is Australian?? Sign me up! And I love how the main character tries
everything
to resist the hot Aussie. I can't wait to read this one!