This is a meme hosted by
Breaking the Spine
where every Wednesday bloggers highlight a book that they are eagerly anticipating the release of!
Release Date: November 10, 2015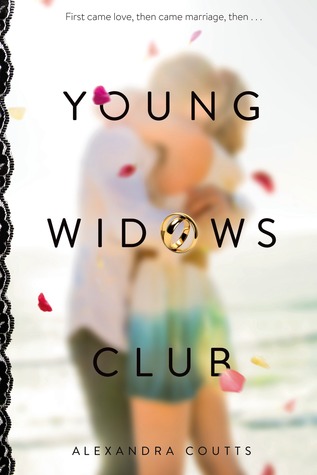 First came love, then came marriage, and then...
For seventeen-year-old Tam, running off to marry her musician boyfriend is the ideal escape from her claustrophobic high-school life on the island, and the ultimate rebellion against her father and stepmother. But when Tam becomes a widow just weeks later, the shell-shocked teen is forced to find her way forward by going back to the life she thought she'd moved beyond—even as her struggle to deal with her grief is forcing her to reinvent herself and reach out to others in ways she never imagined.
--------------------------------
Based on
the
title of this book alone, you
know
that this is
going
to be an emotional book. I'm interested to see how Tam deals with going back to the life she was trying to escape when she got married so young. And maybe there will be a guy to help her with her grief?? It doesn't say
anything
about that
…
but
there's
always a guy! I guess we'll see!