Stacking the
Shelves is a meme hosted by
Tynga's Reviews
where bloggers share what they got throughout the week!
For Review
Only two books came in the mail for me this week, but they both look great! The Door in the Moon is actually the third book in its series, so it looks like I've got some catching up to do before I read that one. Isn't the cover gorgeous?
Bought
I had an Amazon gift card, so I bought the first three books from Amazon and they all came yesterday! I have heard fantastic things about Clipped Wings and Bad Romeo, so I'm definitely excited to own those two. I've been dying to read Winger for what seems like forever, so I decided it was about time I had a copy of my own! Then, my mom had a $5 Barnes and Noble gift card and I had a 15% off coupon, so I ended up paying $4 for The Boy Next Door. Ever since it came out in January, I've definitely had my eye on the skating romance, so I can't wait to read it!
From Giveaways
I still cannot believe I won this unlivable giveaway from
Jonathan Friesen
's Facebook page! I won a new iPad mini, a backpack, and these five amazing books! I could not be more excited!!!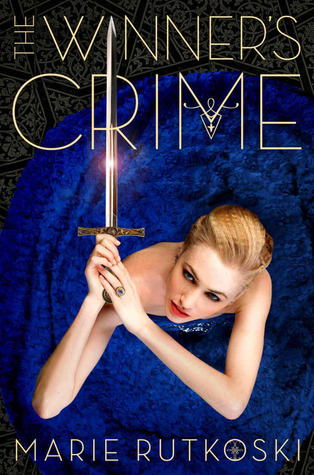 I also won a copy of The Winner's Crime from YA Romantics. I own The Winner's Curse and now I have book two! Thanks for the giveaway!!
That's it for me! What all did you add to your shelves this week?