This is a meme hosted by
Breaking the Spine
where every Wednesday bloggers highlight a book that they are eagerly anticipating the release of!
Release Date: June 28, 2016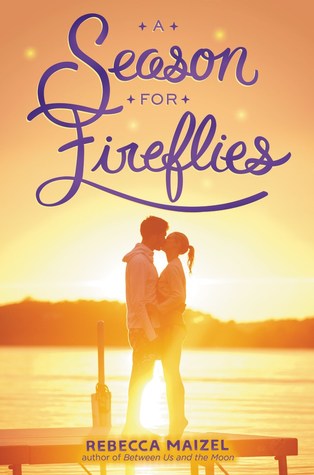 A year ago, Penny Berne was the star of her high school's theater department, surrounded by a group of misfit friends and falling in love for the first time. Now her old friends won't talk to her, her new best friend is the most popular girl in school, and her first love, Wes, ignores her. Penny is revered and hated. Then, in a flash, a near-fatal lightning strike leaves Penny with no memory of the past year—or how she went from drama nerd to queen bee.
As a record number of fireflies light up her town and her life, Penny realizes she may be able to make things right again—and that even if she can't change the past, she can learn to see the magic where she never could before.
This captivating new novel about first love, second chances, and the power of memory is perfect for fans of Lauren Oliver's
Before I Fall
and Katie Cotugno's
How to Love
.
---------------------------------------
As usual for books that I am eagerly anticipating, this book has an
absolutely
gorgeous cover. Looking at the summary, I become even more
intrigued
by this book. What happened to Penny to make her life change so drastically? And the fact that she forgets that entire life-changing year is definitely
going
to make for a juicy read. I can't wait!