This is a meme hosted by
Breaking the Spine
where every Wednesday bloggers highlight a book that they are eagerly anticipating the release of!
Wicked Heart (Starcrossed #3)
Release Date: May 3, 2016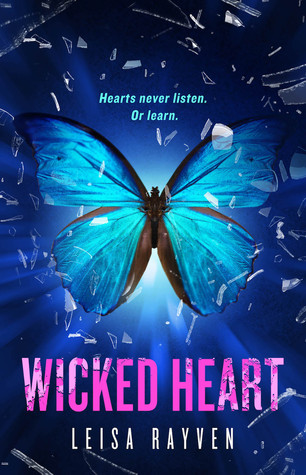 Liam Quinn is talented, gorgeous, and one of the biggest movie stars in the world.
He's also the only man Elissa Holt has ever truly loved.
After being out of her life for six years, he and his gorgeous fiancé are set to star in the new Broadway show Elissa is stage managing. The only trouble is, when late night rehearsals bring Elissa and Liam together, the line between what is and what could have been gets blurred, and one moment of weakness will lead to a scandal that echoes around the world.
Elissa knows that falling for Liam again would be a tragedy in the making, but as any good romantic will tell you, love doesn't always follow the script.
----------------------------------
Words can't even begin
to describe how much I loved
Bad Romeo
when I read it this summer. I fell head over heels for Ethan and was obsessed with the story while I was reading it. I haven't had the chance to read the second book yet, but when I saw that the third book was going to be about Elissa, I freaked out. I loved Elissa's character in
Bad Romeo
and can't wait to see how her own romance will turn out in this work. Hopefully I can catch up with this series before this third book comes out in May!