This is a meme hosted by
Breaking the Spine
where every Wednesday bloggers highlight a book that they are eagerly anticipating the release of!
How to Say I Love You Out Loud
Release Date: August 4, 2015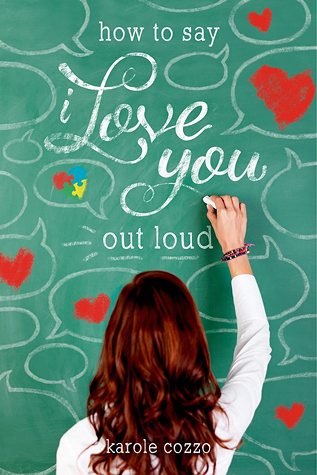 Words are strong. Love is stronger.
When Jordyn Michaelson's autistic brother joins her at her elite school, she's determined not to let anyone know they're related. Even if that means closing herself off to all her closest friends, including charming football stud Alex Colby. But despite her best intentions, she just can't shake the memory of kissing Alex last summer, and the desire to do it again.
Can Jordyn find the courage to tell Alex how she really feels—and the truth about her family—before he slips away forever?
-------------------------------------
Does this one sound emotional or what? I could not imagine what is going through Jordyn's mind when her brother joins her school. It sounds like she has a very intriguing relationship with Alex and I really hope he pushes her to accept her family. I can't wait to see how her relationships with Alex and her family unfolds!