Stacking the
Shelves is a meme hosted by
Tynga's Reviews
where bloggers share what they got throughout the week!
For Review
Oh. My. Goodness. So many amazing books. And all of these came in only a three week time period! I am honestly overwhelmed with gratitude towards all of the publishers and authors I work with. How did I get so lucky? When my mom texted me that Jesse's Girl had shown up at our house, I freaked out. I texted a million exclamation points back to my mom and then called my sister to gush about how excited I was. I can't wait to read it! And, of course, I am ecstatic to have SC Stephen's newest book, especially since it's from Kellan's point of view! Ooooh, it's going to be so good! The rest of the books look amazing and I am definitely looking forward to reading them!
From Library Book Sale
My local library was having their huge book sale where you could fill a bag for only $3. I filled a plastic shopping bag with these 18 books! For only $3! How awesome is that??
From Barnes and Noble
I had some money left on the gift card I got for Christmas, so I couldn't resist spending it on these goodies! The two J Lynn novels were on sale 2 for $20 and then I had a 20% off one item coupon, so they ended up being $9 each, which is almost half off! Then I got the other two super cheap and that made it enough to get free shipping. The bad part is, though, that a corner of the cover jacket on Celebrating Pride and Prejudice is torn on the spine! WHY?!?! I am pretty obsessive about the condition of my books, so I was pretty upset when I opened the box to see that tear. I've gotten "used" books on Amazon in better condition than that! Ugh, I guess I just have to live with it…
Random Buy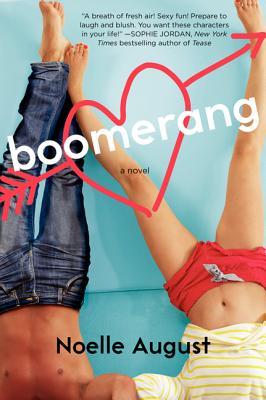 I saw this on Amazon used for only $4 and decided to go ahead and get it. I've heard some awesome things about it and I love a good New Adult novel, so I'm definitely going to try to read this one soon!
From Giveaway
I was extremely lucky to win a giveaway for $20 to
Craftedvan
from
What Sarah Read
. The bookmarks from Craftedvan are adorable and it was so hard deciding on what bookmarks I wanted to get! I settled on Cinderella and the mini dessert set. Since I won these, though, they added a Game of Thrones set and I am so tempted to buy some! We'll see how long I can resist….
That's all for me! What did you add to your shelves this week?