Drunk Dial
by Penelope Ward
Release Date: August 21, 2017
Source: Amazon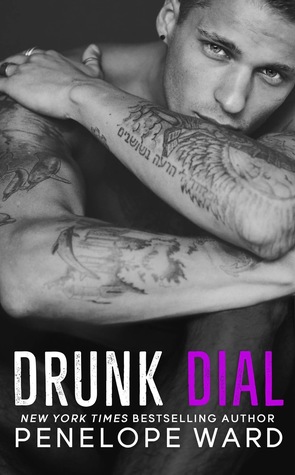 It seemed like a good idea at the time. Look up Landon Roderick, that boy from childhood whom I'd never been able to forget—even though he so easily forgot about me—and call him.
Then again, anything sounds like a good idea when you've had a little too much wine before bed, right? It was supposed to be just a quick, meaningless, prank call. Instead, I went off on him—unloading thirteen years of pent-up emotions.
I didn't think he'd call me back.
I certainly could never have anticipated the weeks of sexually tense phone conversations that followed as I got to know the man he'd become.
Turned out, Landon had never really forgotten me, either. That special connection we had was still there. I opened up to him, but there were also things about me he didn't know. And he had his own secrets.
Over the countless hours we talked on the phone, I wondered what would happen if we actually saw each other. One night, I did something impulsive again. Only this time, I went to the airport and booked a ticket to California. We were about to find out if one phone call could bring two lost souls together or if my drunk dial really was all just a big mistake.
I was so excited to read this book. I've only read one other book by Penelope Ward and really enjoyed that one, so I couldn't wait to read more by her. The premise of this book sounded so fun and I was hoping for a fun romance.
Rana isn't living a life she loves. She's getting by and hasn't ever had a real relationship. Sure, she could blame her parents' dysfunctional marriage for her relationship problems and self image issues, but she knows the only person to blame is herself. When she gets drunk one night, Rana decides to look up Landon, a boy who was important to her when she was a little girl and hasn't forgotten about since. One drunk conversation turns into long phone conversations about life, love, and everything in between. But both Rana and Landon have secrets that could destroy any chance of ever being together.
I've got to say, this book was so hard for me to get through. I really enjoyed the beginning of this novel and how the main characters reconnected over a drunken phone call. After that, though, I really could not stand Rana, our main character. She had so many issues with how she viewed herself and I was so tired of it. I get that that's a realistic way some people are, but Rana hated her life and it was just annoying. When she started up a thing with Landon, they both had these huge secrets that they were obsessed with. The secrets, especially Landon's, were so overdramatized and I felt like they were super judgmental of each other. Landon's secret was before he was with Rana and she was so hypocritical with how she viewed it.
Another thing that really bothered me in this book was the writing style itself. The sentences were very choppy and basic while some of the words seemed very misplaced. It seemed like the author was throwing in words that people don't use in everyday conversation just to use them. The writing bothered me so much and I hated the characters, so it took me two weeks to make it through this book. I didn't care how things would end up and I was more and more annoyed every time I tried to pick this book up.
Overall, this was a huge miss for me. Rana was not relatable at all and I really did not like her character. Her little "quirk" of telling Landon silly things felt so forced and not authentic at all. The connection felt forced as well because they became obsessed with each other so quickly that I didn't buy it. While I enjoy Penelpe Ward's books, I would recommend skipping this one.