This is a meme hosted by
Breaking the Spine
where every Wednesday bloggers highlight a book that they are eagerly anticipating the release of!
By Cath Crowley
Release Date: June 6, 2017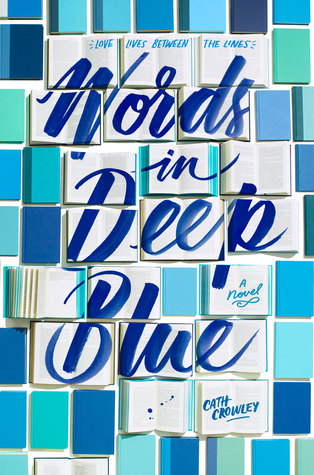 Years ago, Rachel had a crush on Henry Jones. The day before she moved away, she tucked a love letter into his favorite book in his family's bookshop. She waited. But Henry never came.

Now Rachel has returned to the city—and to the bookshop—to work alongside the boy she'd rather not see, if at all possible, for the rest of her life. But Rachel needs the distraction. Her brother drowned months ago, and she can't feel anything anymore.

As Henry and Rachel work side by side—surrounded by books, watching love stories unfold, exchanging letters between the pages—they find hope in each other. Because life may be uncontrollable, even unbearable sometimes. But it's possible that words, and love, and second chances are enough.
--------------------------------------
I haven't been reading a lot of YA lately, but this book looks too good to pass up! As a book lover, I think it's so adorable that the main character of this book slipped a love letter into a book for a boy the day she was moving away. Little did she know she'd be back! And they end up working in a bookstore together!?
Could
this book be any more adorable? I actually received an ARC of this book, so I don't have to wait long to read it, and I can't wait to dig in!