This is a meme hosted by
Breaking the Spine
where every Wednesday bloggers highlight a book that they are eagerly anticipating the release of!
Release Date: July 1, 2016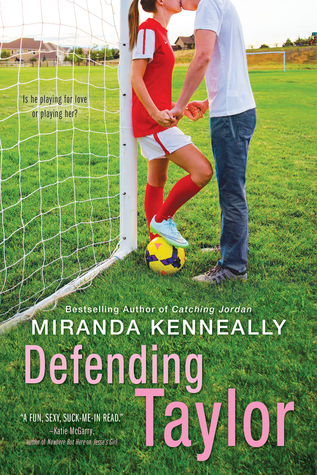 Captain of the soccer team, president of the Debate Club, contender for valedictorian: Taylor's always pushed herself to be perfect. After all, that's what is expected of a senator's daughter. But one impulsive decision—one lie to cover for her boyfriend—and Taylor's kicked out of private school. Everything she's worked so hard for is gone, and now she's starting over at Hundred Oaks High.
Soccer has always been Taylor's escape from the pressures of school and family, but it's hard to fit in and play on a team that used to be her rival. The only person who seems to understand all that she's going through is her older brother's best friend, Ezra. Taylor's had a crush on him for as long as she can remember. But it's hard to trust after having been betrayed. Will Taylor repeat her past mistakes or can she score a fresh start?
-----------------------------------
I have been a die hard fan of Miranda Kenenealy's Hundred Oaks series since book one and I get more and more excited for each new book to be released. When I recently saw the cover for her
upcoming
release, I freaked because it's a
soccer
book! She hasn't had a soccer one yet and this one sounds so so so good! I mean, she falls for her older brother's best friend, whose name is Ezra. July can't come soon enough!