First Touch (First and Last #1)
By Laurelin Paige
Release Date: December 29, 2015
Source: Publisher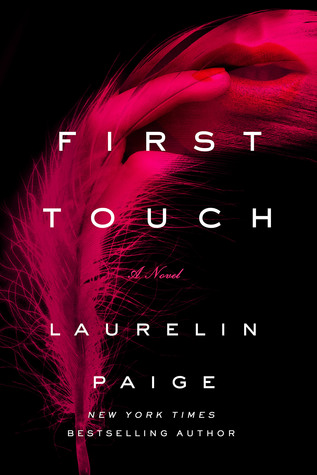 When Emily Wayborn goes home to visit her mom while on hiatus from her hit TV show, she receives a voicemail from her former best friend, Amber. Though the two were once notorious party girls, they haven't spoken in years. Although the message might sound benign to anyone else, Amber uses a safe word that Emily recognizes, a word they always used to get out of sticky situations during their wild days. And what's more chilling than the voicemail: it turns out that Amber has gone missing.
Determined to track down her friend, Emily follows a chain of clues that lead her to the enigmatic billionaire Reeve Sallis, a hotelier known for his shady dealings and play boy reputation. Now, in order to find Amber, Emily must seduce Reeve to learn his secrets and discover the whereabouts of her friend. But as she finds herself more entangled with him, she finds she's drawn to Reeve for more than just his connection to Amber, despite her growing fear that he may be the enemy. When she's forced to choose where her loyalty lies, how will she decide between saving Amber and saving her heart?
Going into this one, I didn't really expect much except for some serious heat. Well, I definitely got some serious heat but there was also some pretty intense mystery and heart pumping moments. As a sucker for a good action romance, I was pulled into this one from page one and couldn't put it down until the end.
Emily Wayborn hasn't spoken to her ex-best friend Amber in years, so when she hears their safe word on a message on her mother's message machine, Emily knows that Amber is in danger. Emily is determined to find out what happened to Amber and her investigations lead her to one dangerous man and the last man Amber was known to have been with before her disappearance: Billionaire Reeve Sallis. Emily has to find a way into Reeve's life and goes back into her old ways to seduce her way in. As Emily earns Reeve's trust, she learns just how dangerous, yet oh so addicting, Reeve Sallis really is.
Holy moly, this book. I don't know what I loved more, the mystery or the romance, because both had me equally freaking out. The chemistry between Emily and Reeve was through the roof and I was DYING for them to just get together already. For me, I wanted them to get together much sooner than they actually did, but when they got together, it was so worth the wait! I wasn't hugely into how dominant and overpowering Reeve was, but that was a huge part of his character, so I was okay with it for the story's sake.
The mystery, though, was freaking me out the entire time. Did Reeve really have something to do with Amber's disappearance? Did he have something to do with the death of an earlier ex-girlfriends? Was he going to kill Emily? Was Emily going to be caught snooping? Oh my gosh, and that ending! As soon as I finished the book, I had to tell my sister EVERYTHING that happened and how mad I was that I had to wait for the second book (which doesn't release until June 2016) after an ending like that. SERIOUSLY. Just be warned, this book is great but ends on a cliffhanger that will leave you freaking out and demanding for more.
I've got to say, this book was a pleasant surprise and I am already wanting more. There was some intense chemistry, insane passion, and dangerous mystery, which means that there is something for everyone. If you're like me and haven't heard of Laurelin Paige before, you are missing out and NEED to pick up First Touch!