Hey, everyone! I don't know if you've noticed, but Gilmore Girls has made a comeback not only with the revival on Netflix but also with Lauren Graham's new book that is coming out TODAY in the US and December 6th in the UK! My sister and I absolutely love Gilmore Girls and grew up watching Rory and Lorelei talk too fast, read too many books, and drink too much coffee. To celebrate the release of Lauren's book, I am sharing my favorite Lorelei moments from the show!
First, I have to show off the t-shirt I got to celebrate the release of the Netflix revival that came out on Black Friday. Isn't that shirt adorable?!?! And it was only $15 on Groupon! Yay for deals! All right, now that we are dressed and ready to go, let's get to my favorite moments!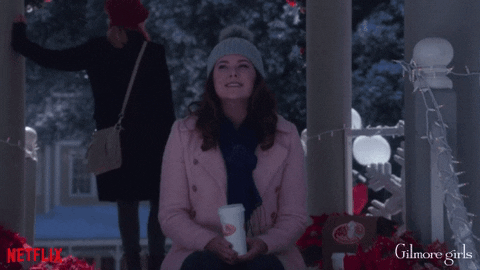 1. Every time Lorelei smells snow. It is so magical and her love for snow is so contagious! It brings a smile to my face any time she mentions that she can smell snow :) I'm so happy they started the first episode of Gilmore Girls: A Year in the Life with this moment!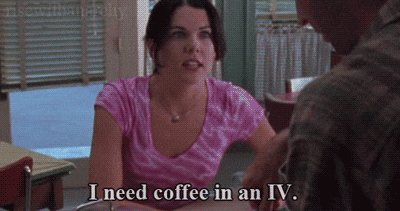 2. Every time she talks about her love for coffee. You aren't a Gilmore if you don't take you coffee in an IV! Not to mention every time she talks about coffee, it's pretty much always a quotable moment.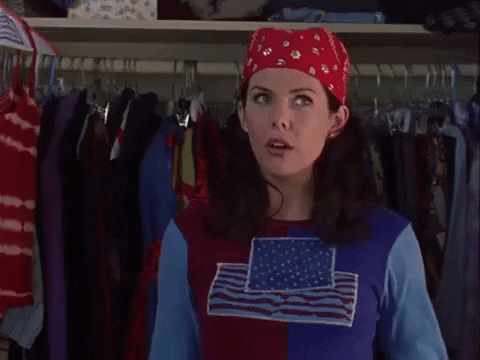 3. Lorelei's insane outfits! I couldn't find an image for it, but I absolutely loved when it was laundry day and Lorelei had to go to Chilton to meet Rory's headmaster. Gotta love the Daisy Dukes and cowboy boots look to meet the principal of you daughter's private school!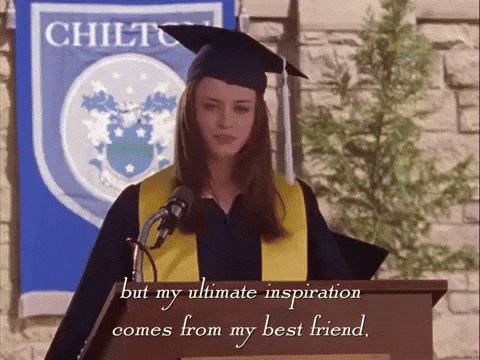 4. How even through the ups and downs of their lives and their relationship, Lorelei and Rory were always there for each other.
By Lauren Graham
Release Date: December 6, 2016
In her first work of nonfiction, the beloved star of Gilmore Girls and Parenthood recounts her experiences on Gilmore Girls—the first and second time—and shares stories about life, love, and working in Hollywood. This collection of essays is written in the intimate, hilarious, and down-to-earth voice that made her novel,
Someday Someday Maybe
, a New York Times bestseller.
"This book contains some stories from my life: the awkward growing up years, the confusing dating years, the fulfilling working years, and what it was like to be asked to play one of my favorite characters again. You probably think I'm talking about my incredible achievement as Dolly in
Hello, Dolly!
as a Langley High School junior, a performance my dad called 'you're so much taller than the other kids.' But no! I'm talking about Lorelai Gilmore, who, back in 2008, I wasn't sure I'd ever see again. Also included: tales of living on a houseboat, meeting guys at awards shows, and that time I was asked to be a butt model. A hint: all three made me seasick."—Lauren Graham