Stacking the
Shelves is a meme hosted by
Tynga's Reviews
where bloggers share what they got throughout the week!
From Online
I am so excited because in September I am going to a signing for Colleen Hoover, Abbi Glines, and Jamie McGuire. I have books from Colleen and Jamie, but I don't own anything of Abbi's, so I thought I'd get one! Little did I know, I accidentally ordered the second book in the series, not the first! But I'm still excited to read her books and be able to meet such fantastic authors!
From Publisher
Ahhhh, I've been waiting for this package from NAL Berkley and it finally showed up on Thursday! You could say I was excited to rip it open and find these beauties inside. I am obsessed with Kim Karr's series and I finally have the fourth book! Ahh, so excited for the characters that
Frayed
revolves around. As for the other four, they all look phenomenal! I can't wait to read these as summer comes to an end.
From Giveaway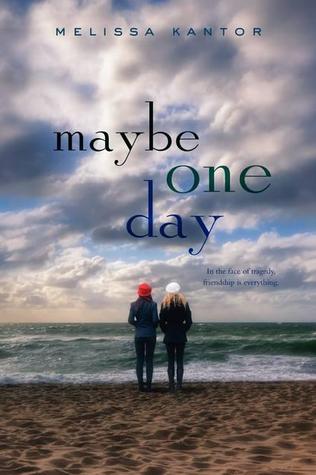 I was beyond excited to win a giveaway from Caroline at
The Attic Reviews
. I was able to pick one book from Book Depository and I chose
Maybe One Day
. I've been dying to read this one, so I'm so happy I have a copy now! Thanks for the giveaway!
That's it for me! What did you all add to your shelves this week?