***All books are on sale as of 8 pm EST on 11/24***
Sales are not guaranteed if viewing this post at a later date
Emery Lawson was on the path to follow her dad's footsteps. Going pro in surfing had always been the plan. The dream.





Until it wasn't.





Now, at nineteen, everyone thinks Emery is done surfing and, aside from two of her best friends, no one knows the truth. Emery hasn't stopped surfing. What was once her dream is now her little secret.





But if she wants to go pro, that secret is going to have to come out.





Twenty-two-year-old Sebastian "Bash" Cleaton has worked hard to get to where he is. For eight years he's never had a day off, never taken a vacation. He is the best in his sport for a reason. But the passion that once drove him to chase the waves is missing. And Bash—Bash is tired.





When he escapes for a recharge in a small beach town, he never expects to crash into a girl who introduces him to a new life.





Secrets, hardships, and relationships come out of this debut tale of starting over and never letting go of your dreams.
---------------------------------------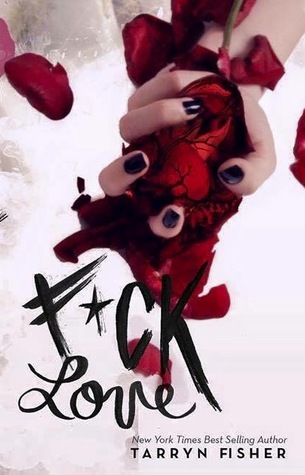 Helena Conway has fallen in love.




Unwillingly. Unwittingly.




But not unprovoked.




Kit Isley is everything she's not—unstructured, untethered,




and not even a little bit careful.




It could all be so beautiful … if he wasn't dating her best friend.




Helena must defy her heart, do the right thing, and think of others.




Until she doesn't.
---------------------------------------
When reclusive novelist Senna Richards wakes up on her thirty-third birthday, everything has changed. Caged behind an electrical fence, locked in a house in the middle of the snow, Senna is left to decode the clues to find out why she was taken. If she wants her freedom, she has to take a close look at her past. But, her past has a heartbeat... and her kidnapper is nowhere to be found. With her survival hanging by a thread, Senna soon realizes this is a game. A dangerous one. Only the truth can set her free.
---------------------------------------
When Fig Coxbury buys a house on West Barrett Street, it's not because she likes the neighborhood, or even because she likes the house. It's because everything she desires is next door: The husband, the child, and the life that belongs to someone else.
99 Cents |
Amazon
---------------------------------------
Homeless. Hungry. Desperate.





Doe has no memories of who she is or where she comes from.





A notorious career criminal just released from prison, King is someone you don't want to cross unless you're prepared to pay him back in blood, sweat, pu$$y or a combination of all three.





King's future hangs in the balance. Doe's is written in her past. When they come crashing together, they will have to learn that sometimes in order to hold on, you have to first let go.
FREE | Amazon
---------------------------------------
Remington Stringer has never been like most girls. She's outspoken, brazen and wants nothing more than to escape the Nevadan hell hole that she calls home.





On the brink of eighteen, with a deceased mother and a well-meaning, yet absent father, she is forced to fend for herself. The only person she's ever had to depend on is her borderline obsessive stepbrother, Ryan. But, what used to be her anchor is quickly becoming a loose cannon.





When Remi gets the opportunity to attend the best private school in the state during her senior year of high school, she jumps at the chance. Then she meets Mr. James. Ornery, aloof, and totally irresistible.



Most

girls would swoon in secrecy.



Most

girls would doodle his name with hearts in their notebook.





But Remi Stringer has never been like most girls.
---------------------------------------
Vanessa Mazur knows she's doing the right thing. She shouldn't feel bad for quitting. Being an assistant/housekeeper/fairy godmother to the top defensive end in the National Football Organization was always supposed to be temporary. She has plans and none of them include washing extra-large underwear longer than necessary.

But when Aiden Graves shows up at her door wanting her to come back, she's beyond shocked.

For two years, the man known as The Wall of Winnipeg couldn't find it in him to tell her good morning or congratulate her on her birthday. Now? He's asking for the unthinkable.

What do you say to the man who is used to getting everything he wants?
$1.20 | Amazon
---------------------------------------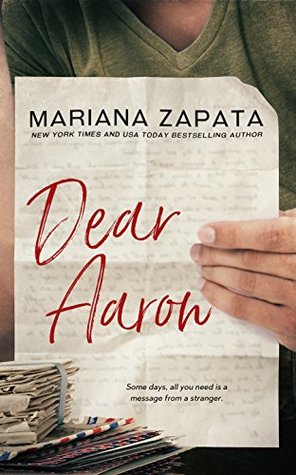 Ruby Santos knew exactly what she was getting herself into when she signed up to write a soldier overseas.





The guidelines were simple: one letter or email a week for the length of his or her deployment. Care packages were optional.





Been there, done that. She thought she knew what to expect.





What she didn't count on was falling in love with the guy.
---------------------------------------
Luke Evans is a heartbreaker.
I didn't want to give mine to him. Not when he kept me out.
He gave me enough, just enough to make me fall in love with him. I say this to convince myself. But I know the truth.
I would've fallen in love with him at a distance.
Handing my heart over to Luke was the easiest thing I've ever done. I was naive when I wished for more, when I hoped he wanted the same things I did.
I try to hate him. I try to forget him.
But it's not that easy.
Love is a ruthless bitch, and I'm her latest victim.
~*~
Tessa Kelly is a man-eater.
When she sets her sights on you, she doesn't just consume your heart, she goes for your soul.
What we had was perfect, real, and all I would ever want.
But she destroyed it.
She destroyed us.
I try to hate her. I try to forget her.
But it's not that easy.
Love is for people who have hope, and I have none.
99 Cents | Amazon
---------------------------------------