Stacking the
Shelves is a meme hosted by
Tynga's Reviews
where bloggers share what books they got throughout the week!
From Publisher
To books came for me to review and they both look fantastic! I love the sound of Erin Knightly's historical romance and I've really been intrigued by the Wonder books! Can't wait to read these!
From Amazon
I have heard nothing but good things about The Bronze Horseman, so I'm really glad I finally bought myself a copy. I am obsessed with Renee Carlino's covers and could not resist buying myself a copy of After the Rain. While I still haven't read Boomerang, Rebound was only $4 and I decided to get myself a copy so I can get right to it after finally reading Boomerang, which has been sitting on my shelf for quite awhile…
From Giveaway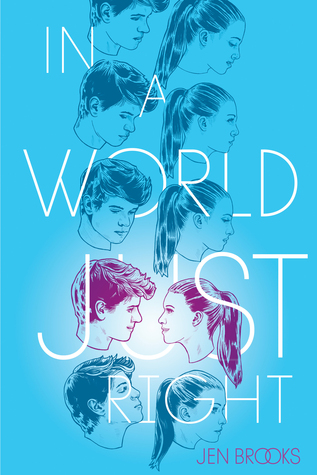 I won a copy of In a World Just Right and I couldn't be more excited! It sounds like an amazing read and the author even signed the book for me! Hopefully I can get to it soon :)
That's it for me! What did you all add to your shelves this week?